Mit MEANING + More streben wir danach, Menschen und Organisationen zu befähigen, mehr Sinn in ihrem Leben zu finden und ihr eigenes Wohlbefinden zu erhöhen.
EN. At MEANING + More, we seek to empower individuals and organisations to find more meaning in their life and increase their personal wellbeing.
Uns Menschen verbindet, dass wir Stress nicht mögen und abends am liebsten ganz erfüllt ins Bett fallen. Deswegen hat es sich MEANING + More zur Aufgabe gemacht, für und mit Individuen und Organisationen Potenziale zu entfalten und gemeinsam Perspektiven wechseln.
Wir bieten Coachings (einzeln und in der Gruppe), Inspirationen und zwei Masterclasses namens Marketing & Meaning und Less Stress, More Resilience.
EN. As humans we are connected in that we don't like stress and love to go to bed fulfilled in the evening. That's why MEANING + More aims to unleash potentials and shift perspectives for individuals and organisations. We offer coachings (group and individual), inspiration and our first masterclass titled Marketing & Meaning.
Veröffentlichungen // Publications
Vorträge & Workshops // Talks & Workshops
"Marketing & Meaning – Warum Werte in Zukunft mehr als Zahlen, Daten und Fakten sein können" (Vortrag und Workshop, Juli 2021). dexp.academy, online.
"Nachhaltigkeit 2.0 – Wie Sie Konsumenten im Wandel heute zu mehr Bewusstsein morgen unterstützen können" (Vortrag, Juli 2020). Science meets Business, Münchener Marketing-Symposium, Ludwig-Maximilans-Universität München.
"Verantwortungsvoller Konsum" (Interview und Expertendiskussion, November 2019). Global Goals Lab – Zukunftscamp, Social Impact Lab Leipzig.
"Verbundenheit als Krisenprävention" (Vortrag, Oktober 2019). "Perspektiven gewinnen – Zukunft gestalten. Die Logotherapie und Existenzanalyse Viktor E. Frankls im Dialog mit Forschung, Praxis und Gesellschaft", Interdisziplinäre Tagung an der Pädagogischen Hochschule Karlsruhe.
"Räume öffnen, um Freiräume zu gestalten: eine Coaching-Perspektive für den logotherapeutischen Ansatz" (Workshop, Oktober 2019). "Perspektiven gewinnen – Zukunft gestalten. Die Logotherapie und Existenzanalyse Viktor E. Frankls im Dialog mit Forschung, Praxis und Gesellschaft", Interdisziplinäre Tagung an der Pädagogischen Hochschule Karlsruhe.
"Von Gefühlen und Kooperationen – Wie Sie durch (unternehmerische) Verantwortung neue Spielräume öffnen" (Vortrag, Juli 2018). Münchener Marketing-Symposium, Ludwig-Maximilians-Universität München.
Gastbeiträge // Featured Articles & Talks
Sinn ist entfaltetes Lebenspotenzial.
Unsere Kraft liegt darin, Ungewöhnliches zu verbinden.
Wir glauben an die Weisheit des Kollektivs – wir können voneinander lernen.
Unser Lebensstil ist eine Liebeserklärung an den Alltag.
Wir machen gewagte Aussagen – mit sanfter Stimme.
Unsere gemeinsame Basis ist unsere individuelle Einzigartigkeit.
Für uns bedeutet Befähigung, die richtigen Fragen zu stellen und nicht, die richtigen Antworten zu geben.
EN. Meaning is life potential unfolded.
Our power lies in linking the Unlikely.
We believe in the wisdom of the collective – we can learn from each other.
Our lifestyle is a dedication of love to everyday life.
We make bold statements – with a soft voice.
Our common ground is our individual uniqueness.
To us, empowerment means asking the right questions, not giving the right answers.
Die Menschen // The People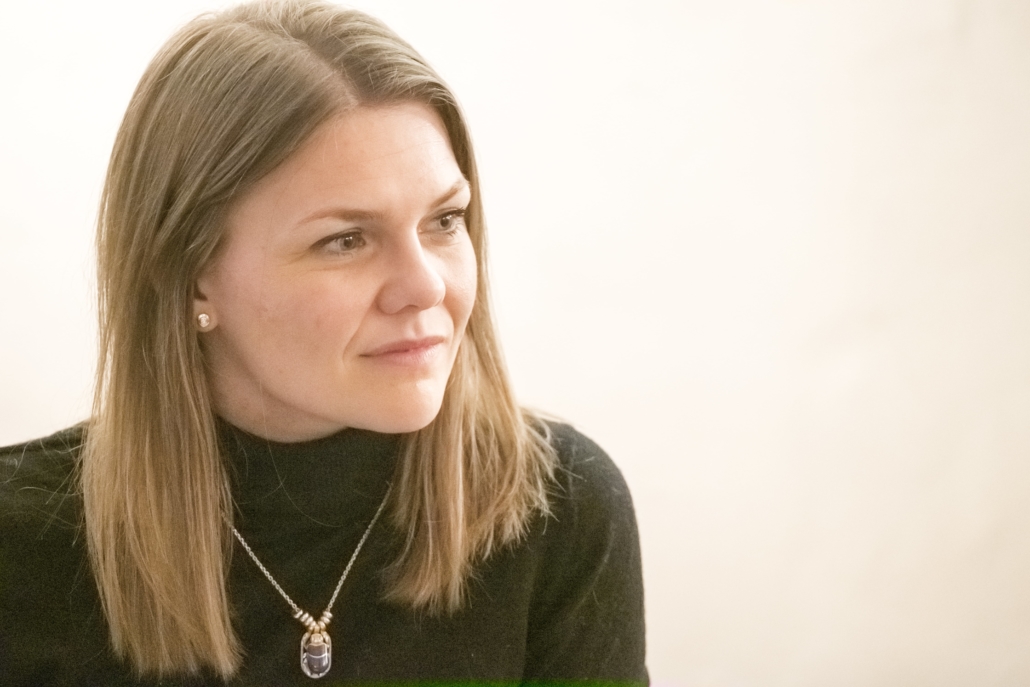 Dr. Nina Bürklin
Gründerin // Founder
MEANING + More
Dr. Nina Bürklin hat eine große Leidenschaft dafür, Ungewöhnliches zu verbinden. Sie verknüpft Wirtschaft mit Kreativität und Sinnorientierung, um gesellschaftlichen Wandel voranzutreiben. Sinnverwirklichung ist die stärkste Leistungsmotivation (Ergebnis aus der aktuellen Sinnforschung).
Im Fokus der Betriebswirtin steht Nachhaltigkeit, nicht zuletzt auch in ihrer Dissertation zum Thema "Konsumverantwortung". Zuletzt leitete sie die Kommunikation einer vom Dalai Lama gegründeten Organisation für europaweite Dialoge zwischen Kontemplation und Wissenschaft.
Als zertifizierte Therapeutin für Logotherapie & Existenzanalyse (nach Viktor Frankl) entwickelt sie zudem Konzepte für sinnorientierte Organisations- & Persönlichkeitsentwicklung. Das bedeutet, Potentiale sichtbar machen, Ressourcen fördern und Kompetenzen stärken. Darüber hinaus hat sie 'Wert & Sinn – Institut für wertorientierte Lebensgestaltung' gegründet, wo sie Menschen in krisenhaften Situationen begleitet und sie bei Entscheidungen unterstützt.
EN. Dr. Nina Bürklin has a strong passion to link the unlikely. She combines creativity and meaning orientation to foster societal change. To unfold meaning is the strongest motivator for high performance (result from current studies on meaning).
As a business economist, she focusses on sustainability, not at last in her doctoral thesis on the topic of 'Consumer Responsibility'. Lastly, she led the communications of an organisation co-founded by the Dalai Lama that facilitats dialogues at the edge of contemplation and sciences in Europe.
As a certified therapist for Logotherapy & Existential Analysis (Viktor Frankl), she develops meaning-centered programs for individual and organisational development. This means making potentials visible, fostering resources and strengthening competencies. Further, she co-founded 'Wert & Sinn – Institut für wertorientierte Lebensgestaltung' (Engl. Value & Meaning – Institute for value-oriented life design) where she supports people in difficult moments of the life and helps with their decisions.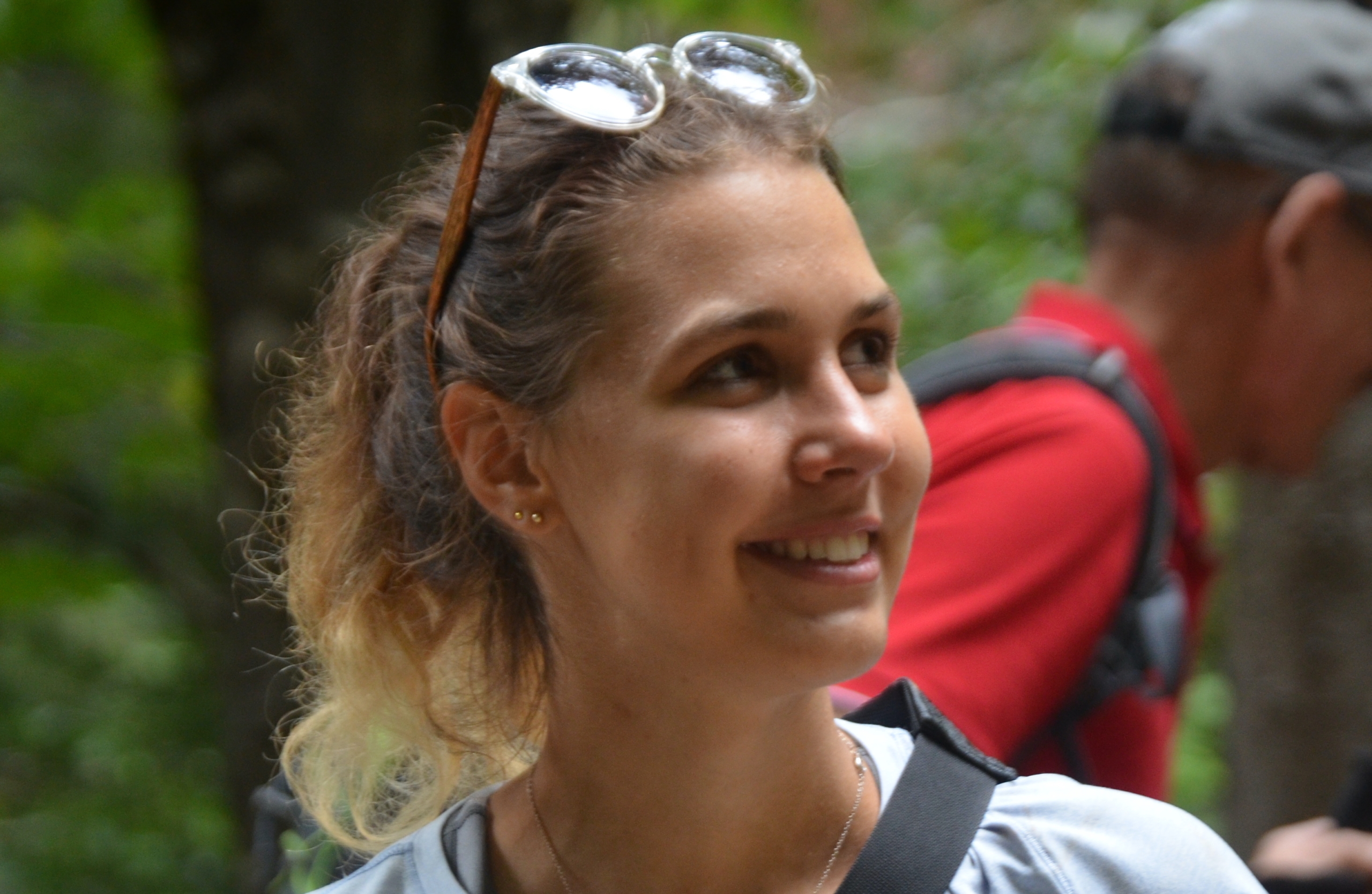 Tanja Mörstedt
Praktikantin // Intern
MEANING + More
Über einen Gastbeitrag in einem Podcast ist sie auf MEANING + More aufmerksam geworden, nun arbeitet Tanja Mörstedt zusammen mit Nina als Praktikantin an der Verwirklichung der #21DaysOfMeaning Challenge. Nach ihrem Abitur im Jahr 2020 hat sie zunächst begonnen, Wirtschaftsmathematik zu studieren. Tag für Tag sorgte das jedoch dafür, dass sie immer mehr den Glauben an ein zufriedenes Leben verlor. Dies brachte Tanja dazu, sich mit ihrer eigenen Frage nach dem Sinn zu beschäftigen. Diesen hat sie nun im Umgang mit Menschen gefunden. Anderen Menschen zu helfen und zu verstehen, löst in ihr ein "Kribbeln im Bauch" aus und erinnert sie so immer wieder an ein glückliches und erfülltes Leben. Der Weg zu dieser Erkenntnis verlief für sie jedoch nicht so gradlinig, wie sie es sich gewünscht hätte.
Durch einige Schicksalsschläge wurde die Sinnfindung zu einem zentralen Thema in ihrem Leben. Logotherapeutische Ansätze konnten ihr jedoch zu neuer Energie verhelfen, sodass sie in der Lage ist, das Projekt #21DaysOfMeaning durch eigene Erfahrungen zu bereichern. Gerade durch ihre eigene Geschichte weiß Tanja einerseits, wie wertvoll psychische Hygiene für jeden einzelnen Menschen ist. Andererseits bedauert sie, wie präsent die teilweise immer noch gültigen Stigmas in Bezug auf mentale Gesundheit sind. Bei MEANING + More arbeitet Tanja nun daran, ein Konzept umzusetzen, das gerade junge Menschen präventiv darin unterstützt, eine mögliche Krise frühzeitig zu verhindern und das Bewusstsein für mehr Sinn im Alltag zu steigern
EN. She became aware of MEANING + More through a guest contribution in a podcast – now Tanja Mörstedt is working with Nina as an intern on realizing the project #21DaysOfMeaning. After graduating from high school in 2020, she first started studying business mathematics. However, day after day, it made her lose faith in a content life more and more. This led Tanja to deal with her own questions about meaning in life. She has now found this in dealing with people: helping and understanding other people triggers a "tingling sensation in the stomach" and reminds her of a happy and fulfilled life. Yet, the path to this realization was not as straightforward for her as she would have liked.
After a few strokes of fate, finding meaning became a central issue in her life. Logotherapeutic approaches, however, supported her in gaining new energy, so that she's now able to contribute to #21DaysOfMeaning through her own experiences. Thanks to her own story, Tanja knows on the one hand how valuable mental hygiene is for everyone. On the other hand, she regrets how present the some of the still valid stigmas in this field are. At MEANING + More, Tanja is now working to implement a concept that provides young people by supporting to prevent a possible crisis at an early stage and increasing awareness of more meaning in everyday life.
Mehr über MEANING + More erfahren…